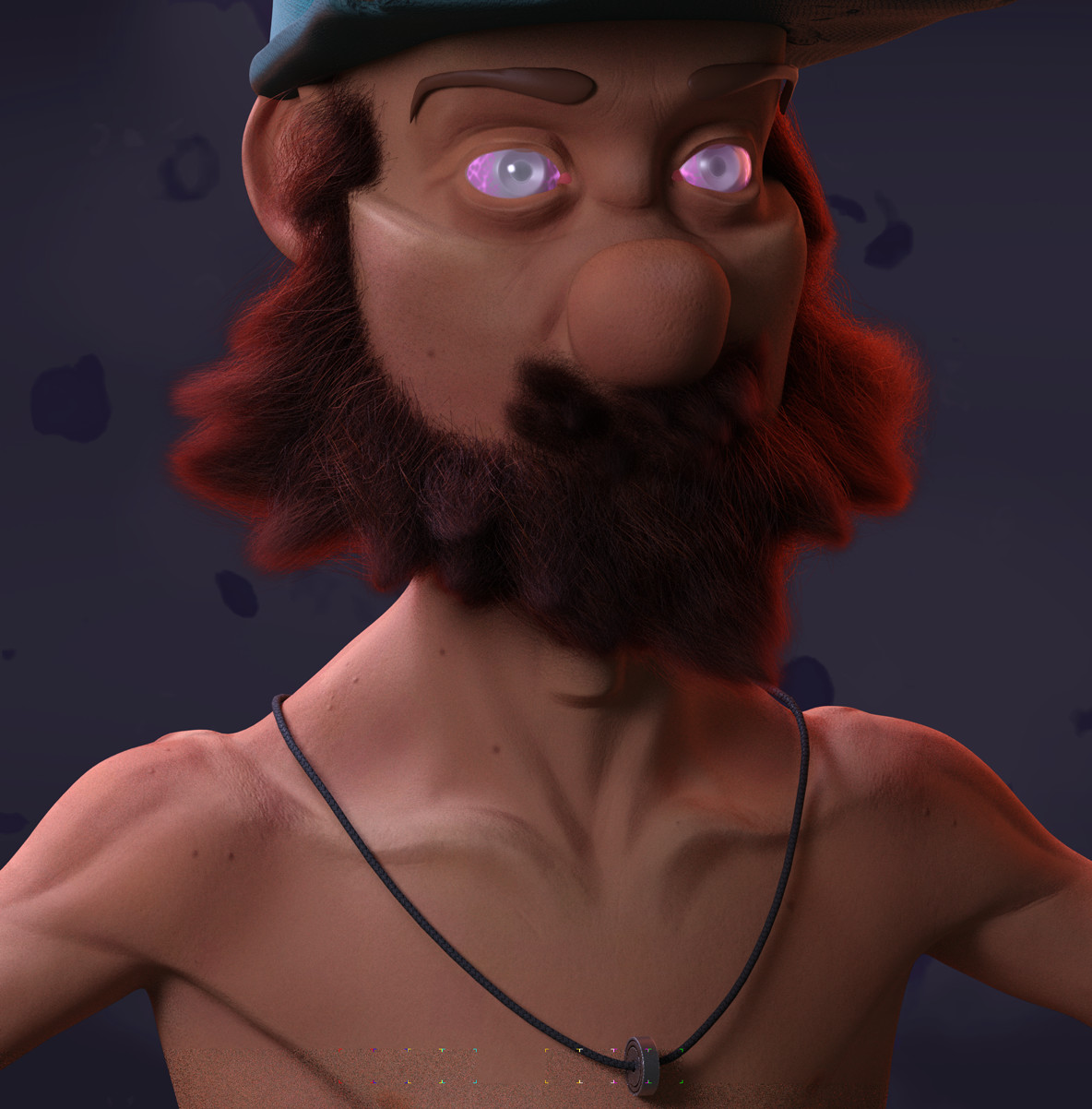 I've been uploading some updates of him as normal publicacions. So I thought that instead of flooding my feed, I could try this blog post thing.
Hope you enjoy more my updates this way, and the overall process.
Soooo, update, OKAY, the few changes are the eyes (please don't look at them), the necklace (you can look at that) and the bigest one is the beard hair, I did it last night before go to sleep, so is not that much developed right now, but I think is turning out pretty well (except that mustache...) . I hope in las update the hole hair is done, and the eyes look les cringy...
So see ya, and keep working!